Alessio, a very enthusiastic Vespa owner collector called me several weeks ago to see if I'd be interested in doing some body repair work on one of his classic Vespas. Specifically, the Vespa is a 1960 large frame vnb1t 125cc 3 speed. Originally factory painted Baby Blue. Alessio plans to upgrade the engine/transmission to 190cc and 4 speeds, but there's quite a bit of work required before any of the upgrades can occur.
The Body.
Although it's all intact and at a brief glance looks presentable there are lots of extra holes, bent and torn sections and rough repairs by brazing over the top of twisted/dented panels. The use of bronze as a repair medium is a real PITA if you want to do things correctly as any attempt to weld over the bronze area (even if most of it has been ground-off) causes the repair area to spit back and flare as the bronze through capilliary action bonds with the parent steel being repaired. All these areas then need to be cut-out and replaced with fresh steel. Then the bugbear is to limit any panel warpage. The section on the front panel will require quite a lot of fettling with the 'hot-torch' and cutting disc to regain correct symmetry.
The Vespa as presented.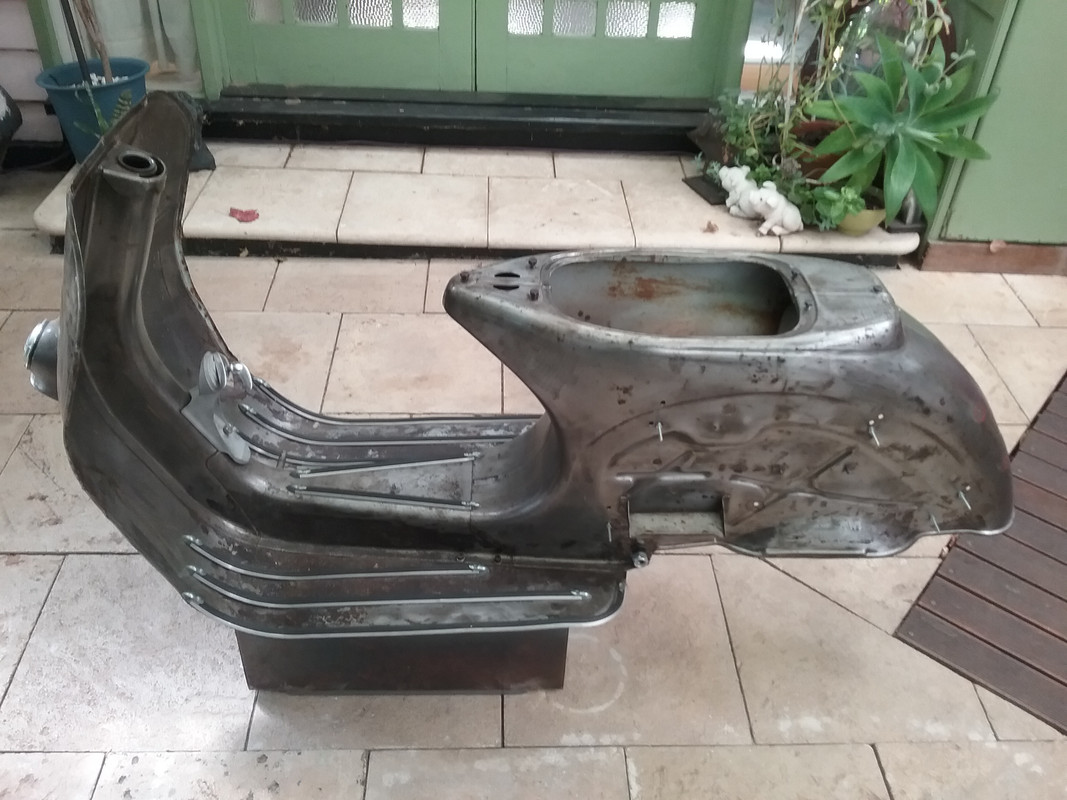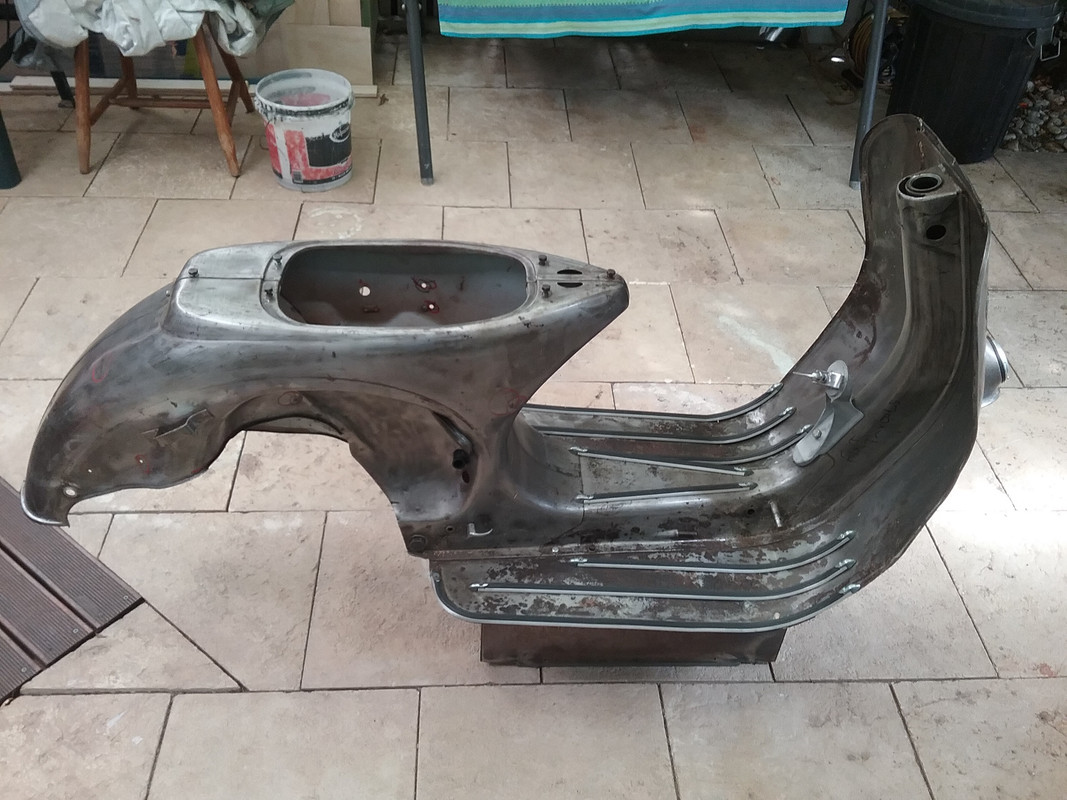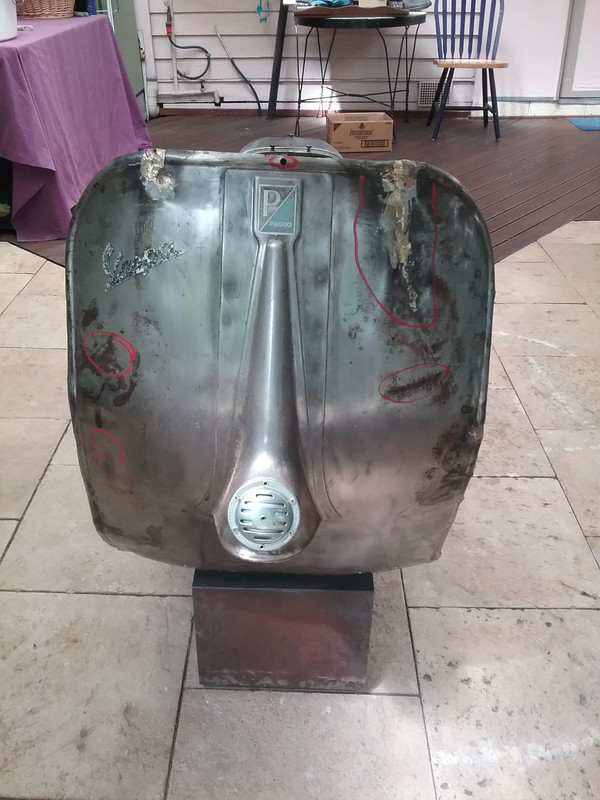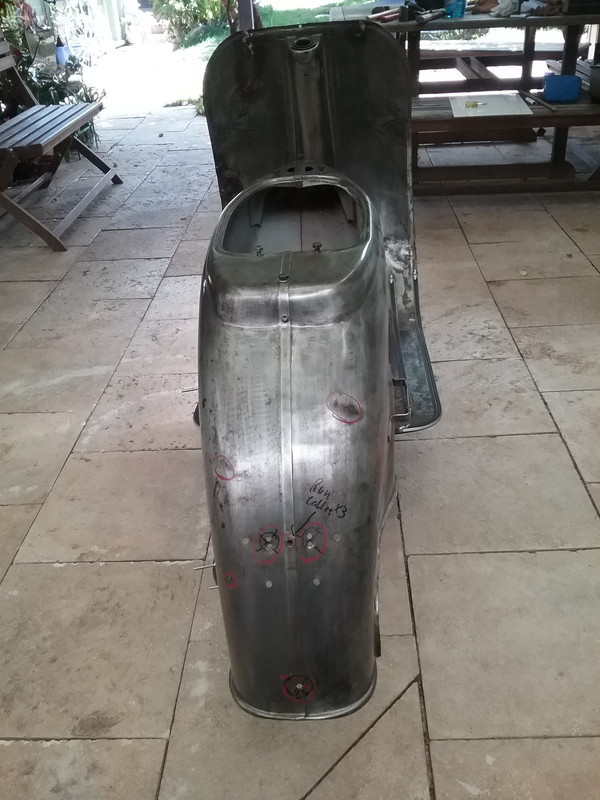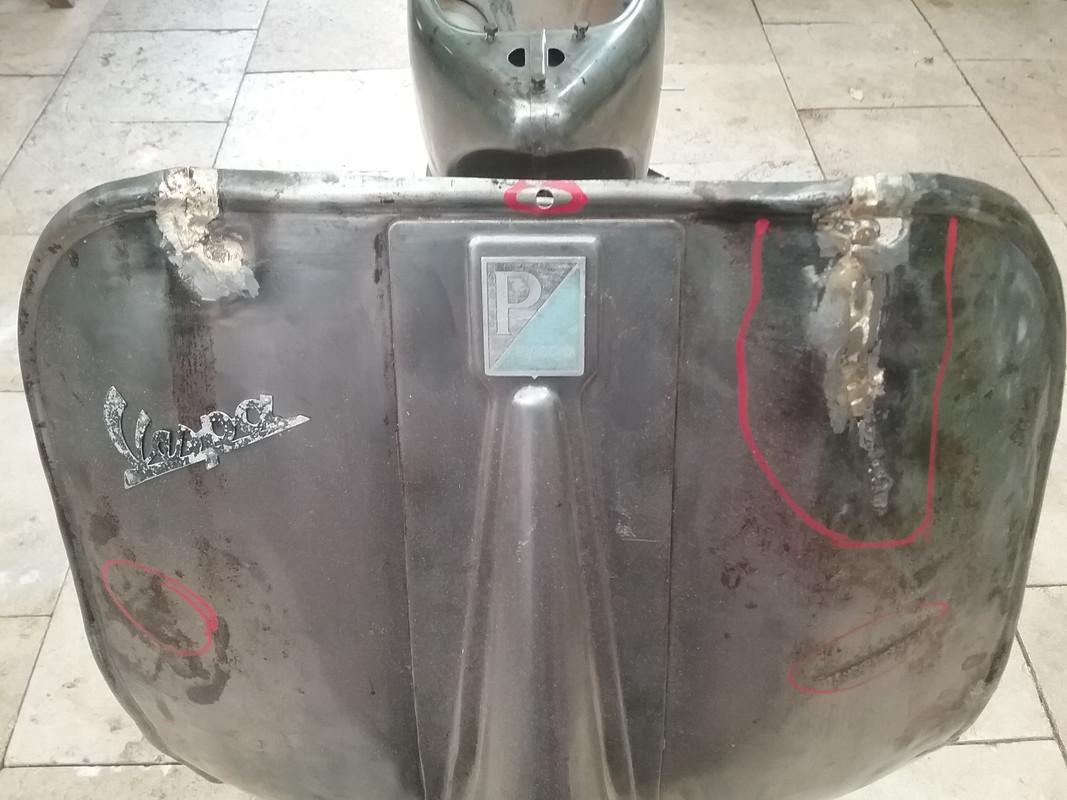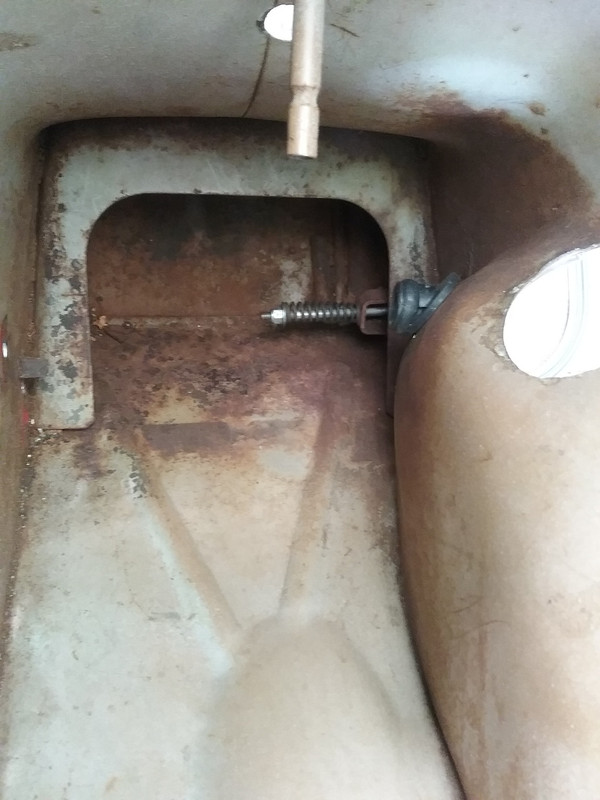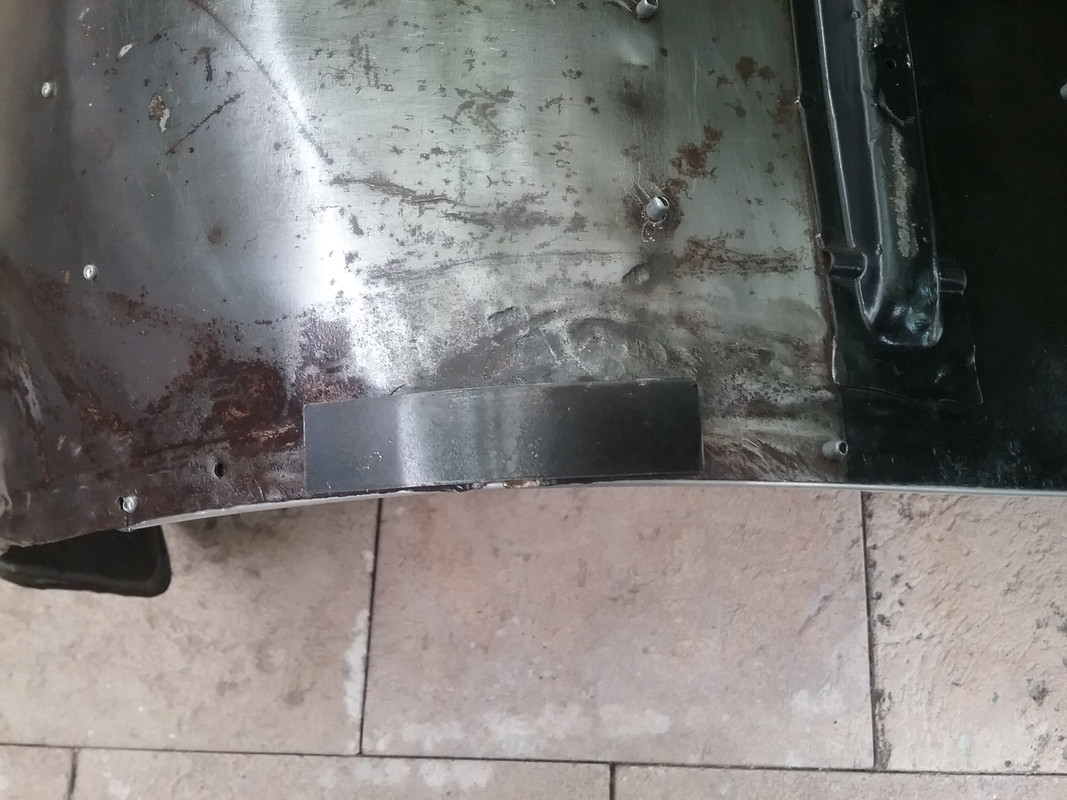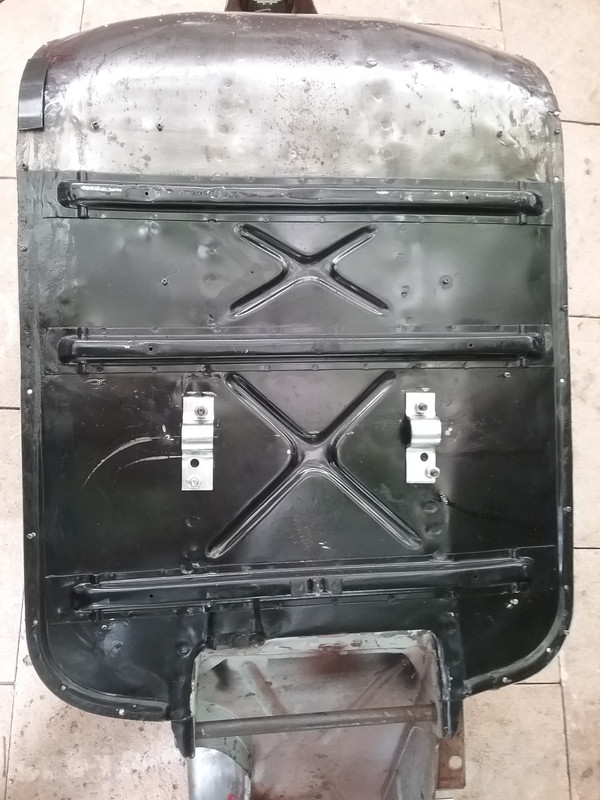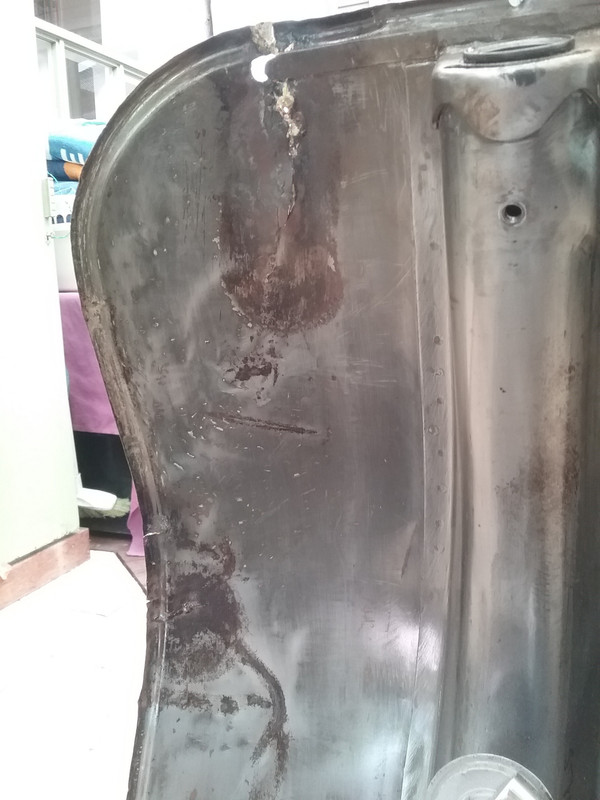 Edited 2 time(s). Last edit at 2019-02-02 05:04 PM by enigmas.